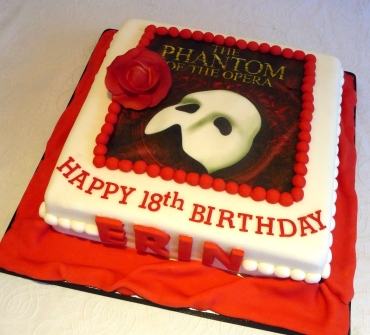 We are able to print an edible picture or photo on to your cake.
The image is printed in edible colour onto a sheet of icing and then cut out and laid onto the cake.
Images can be of people, animals, football logos, favourite beer logo or car. Provide us with the image you would like on the cake, it can be a photo, a picture or send it in an email. The image needs to be high resolution and between passport and A4 size on gloss or matt photo paper.
Cakes with edible images are priced according to size and other decoration on the cake.
For an A4 icing sheet with an image the price is £8.00