Fountain wedding cakes manchester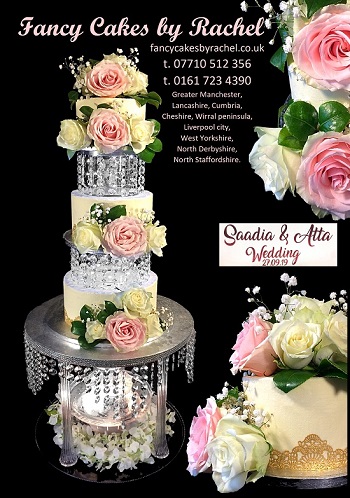 Our water fountain adds an extra dimension to your wedding cake.
It looks fantastic with a ring of fresh flowers round the base and the crystal stand above the fountain with your cake on top. There are lights in the base of the fountain which shine up through the water. See more fountain wedding cakes in the wedding cake gallery
Please contact Rachel for availability and hire costs of the fountain.There is also a refundable deposit to pay to cover the cost of replacement if the fountain and/or stand are lost or damaged.
Your deposit will be refunded on return of the stand. Hire is for 3 days and if the fountain and stand are not returned by the agreed date further hire charges will apply.