Baby Shower Cakes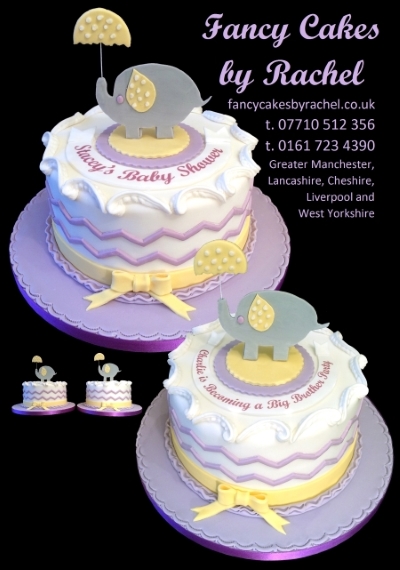 All of our cakes are baked fresh to order using the best quality ingredients. You can choose from a range of different flavours, please look at the cake flavours page. The most popular flavours for celebration cakes are the vanilla madeira cake with jam and buttercream filling,  rich chocolate cake made with the finest continental chocolate, red velvet with vanill buttercream filling and white velvet.
Baby shower cakes are increasingly popular and a cake will complete the celebration
 Flavours Tiered cakes can be all the same flavour or each tier a different flavour. You can choose. Have a look at the cake flavours page to see some of our more popular cake flavours.