FAQs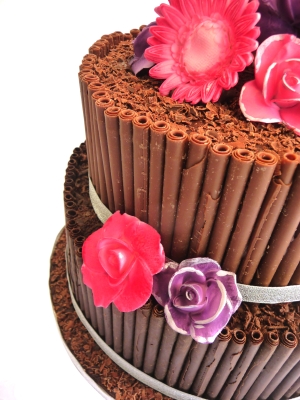 How do I order my cake?
For wedding cakes £100 deposit confirms your booking and for all other cakes the deposit is £25.
When do I pay the balance for the cake?
For wedding cakes the balance is required 14 days before the wedding, I can't begin working on the cake until the balance is paid in full. For other cakes the balance is paid on collection of the cake or, if I am delivering the cake, the balance needs to be paid 7 days before the delivery date.
Is there a charge for delivery?
For wedding cakes, delivery to local venues (M postcodes) is included in the price and to other venues there is a delivery charge depending on distance. For other cakes there is a delivery charge and this depends on the value of the cake and the distance.
Can I get my deposit back if I cancel the cake?
If the cake is cancelled with 3 months notice I will give a refund of the deposit. If the notice is less than 3 months I can't refund the deposit, however you can use the deposit for another cake within 9 months.
What is required for cake stand hire?
Cake stands are hired out, the cost varies depending on the stand, please ask for prices. There is a refundable deposit paid for all cake stands and the price of this depends on which stand you are hiring. This deposit covers the cost of replacement should the stand be lost or damaged. Cake stand hire is for 3 days and for a full refund of the cake stand deposit the cake stands need to be returned, undamaged, within 3 days.
Can I make changes to my order?
If you would like to make changes to your order you need to let us know by email or in writing at least 2 weeks before the date for your cake. If you ask for changes with less than 2 weeks before the due date of your cake we cannot gaurantee that we will be able to make those changes.
What should I do if there is a problem with the cake?
Cakes deteriorate over time. All cakes are baked fresh to order and for your cake to be at it's best it should be eaten on the day of delivery/collection. If there is a problem with your cake it must be returned on the day of delivery/collection and the problem will be dealt with. After this day we are not responsible for the cake.