Valentine cupcakes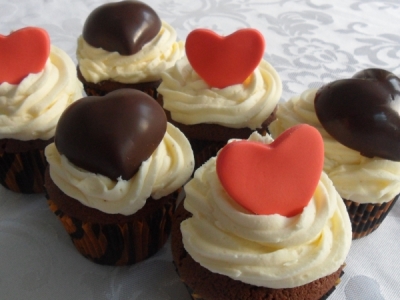 Valentines day is fast approaching so now is the time to get your orders in.
A box of 6 chocolate or red velvet cupcakes decorated with a piped swirl of real butter buttercream ( I don't use margarine because real butter tastes so much better ) and topped with 3 real chocolate hearts and 3 red sugar hearts.
Baked fresh to order so they taste wonderful.
You need to get your order in asap as I am now nearly fully booked.
Price £15